Marketing Training
Premade Courses
Click the dropdown arrow for more information
5 Elements of Marketing ▼
Understanding Marketing
Target Customer Profiling
Understanding your POD & Competitive Advantage
Routes to Market

Marketing Plan

4 hour course | $2000
This Course is registered with the Management Capability Development Voucher Fund. Find out more by visiting www.regionalbusinesspartners.co.nz
Understanding, Planning & Actioning Marketing Plan Programme ▼
3 full day sessions split over time period to suit client, maximum 8 weeks. Create and implement action steps
Building on learning and strategies created through training
Day 1 – Understanding Marketing
Day 2 – Implementing Marketing

Day 3 – Analysis and Improvement

Time Investment: 3 full days split as agreed depending on location within NZ | $10,500
This Course is registered with the Management Capability Development Voucher Fund. Find out more by visiting www.regionalbusinesspartners.co.nz
Maximising benefits of Field Days, Expos, Trade Fairs and Conferences ▼
Trade fairs and expos often require a huge upfront investment, promising in return exposure to many potential clients. If you are looking to maximise your return on investment from attending these events then this course is for you as we explore how to prepare before an event, what to do during an event and how to effectively follow up after an event.
Refine current plan and update - 4 hour course | $2000
Full day workshop - 8 hour course | $4000
This Course is registered with the Management Capability Development Voucher Fund. Find out more by visiting www.regionalbusinesspartners.co.nz
Create Your Own Course
Specific to Your Team's Needs
Pick and Choose from the Modules Below
YOUR OPTIONS:
Getting inside the mind of your customer and your team is vital to ensuring your marketing is effective. People research logically and purchase emotionally and marketing needs to appeal to the emotions
We research logically and purchase emotionally. The better we can understand our customers, the better we can serve them. Discover who you are best set up to serve.
Organisations exist to serve customers. Creating a focus in culture around customer care enables you to stand out in the customer's mind and leads to greater loyalty and retention.
Different people have different considerations and pressures when it comes to purchasing your product or service. The better you understand these key sales drivers, the smoother you can make the sales journey.
Defining Your Offer and Its Value
With so many choices these days, it is becoming increasingly important to be clear on what you offer and why the customer would want it. Using models like AIDA we explore how to be clear on what you offer.
Your brand is your promise. Be clear on who you say you are and make sure your message sticks.
Marketing is everything you do in your business. We explore why this matters and how you can develop cohesion in the messages you give.
Understanding Your POD and Competitive Advantage
It is vitally important for a business to be able to answer the question "Why should I choose you?" This session breaks the answer down into simple, easy to remember steps that you can apply to increase sales and customer loyalty, referrals and customer loyalty.
Understanding Your Competition and Competitor Analysis
A golden rule of sales is to never bag your competition. It does help to know their offerings, their strengths and their weaknesses. Smart competitor analysis can give you an edge in the market
Technology is an intimate part of our lives, from mobile devices to the internet of things. We explore the options you have to use this platform to share your message.
Social Media Marketing is ideal for niche marketing and its inexpensive and effective nature can make it a powerful tool for business.
Creating a sales mindset so that all team members understand their role in serving the external customer is best done by getting team members to understand their role as an internal customer and supplier.
Your internal culture determines the external customer experience. Ensuring the message delivered internally complements and supports your external message is key to success.
Value of CRM and Other Sales Tools
Information is only as good as the action you take as a result of having it. Being clear on what to capture, and how to use this information can improve the customer experience, internal communications and have a huge impact on sales.
Not all clients are equal. Know which clients mean more to your business and develop a plan on how to treat them according to the impact and/or the potential impact they have. Done well, this builds client loyalty and retention, increasing the lifetime value of a client.
Having a plan helps save time and resources and makes delivering an effective message consistently to market a lot easier. Create your plan for the year ahead.
Understanding your market allows you to intelligently allocate resources. We look at various tools to help analyse marketplaces.
Connecting face to face can be an incredibly effective method of marketing when done well. We explore how to prepare for the event, optimise the time at the event and followup after the event.
Understanding your best route to market can save time and help you to be far more effective with your marketing time and spend. We explore various routes to market and look at how to optimise them.
Trade Shows, Expos and Events
Large events require a considerable investment. To ensure an ROI, it is vital to plan effectively before during and after the event. Our template equips you to do this well.
Knowing why you have a website and what success looks like from your website helps audit your website to find areas for improvement.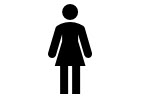 Target Customer Profiling
Knowing who you are best set up to serve allows you to speak directly to them in all your marketing. We help define who your ideal client is and how to reach them.
You can only manage what you measure. We explore various ways of measuring your marketing's effectiveness to allow you to allocate resources appropriately.
Keeping clients is cheaper than finding new ones. We explore effective way to increase your client retention.
Word of mouth marketing is often considered the most effective marketing. We explore how to do this well to leverage off your current relationships.
Followups, Testimonials and Case studies
One of the easiest ways to leave a lasting impact and grow future business is to structure your sales process to ensure you do followups, collect testimonials and develop case studies. In this session we explore how this is best done and how you can leverage off your greatest advocates
Understanding the key drivers in your business and building a strategy around these creates high quality leads that leads to sales.
Getting Sales & Marketing to work together - successful businesses are sales focused, knowing that without sales you do not have a business. Marketing is everything you do in your business that creates the opportunities for sales. This session shows how to have both units working cohesively towards a common goal.
Working with people who talk to the same market as you do, selling different products can double your reach and halve your investment, if done well. We explore how to do this and what to watch for.
CHOOSE YOUR COURSE
Click the button below to pick from the options and create your course